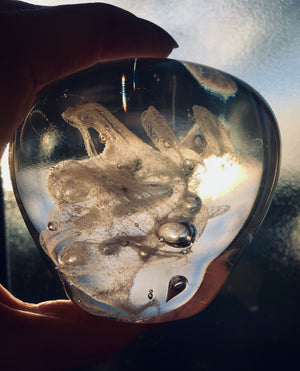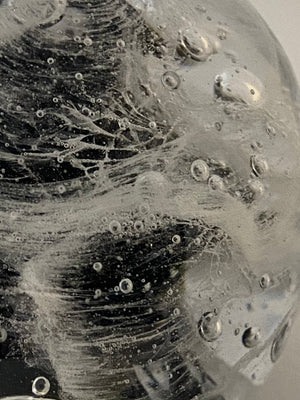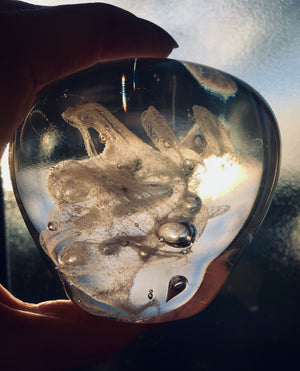 Breast Milk Paperweight
This is a "World First" in glass design.
Handmade molten glass infused with human milk.
Order your glass then receive an email with details of where to post your milk.

This unique gift has a strong emotional connection to a lactation journey and may have come from a traumatic or joyous place.
The glass has been described as healing by many families.

A celebration of Breastfeeding

Approx dimensions: 3" X 3"
I ONLY NEED AROUND 50ml OF MILK TO MAKE THESE)
Even if the milk has been stuck in the back of your freezer for years. It will be fine to create into glass