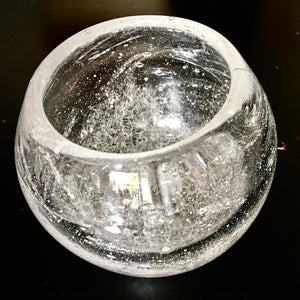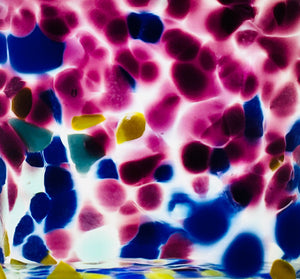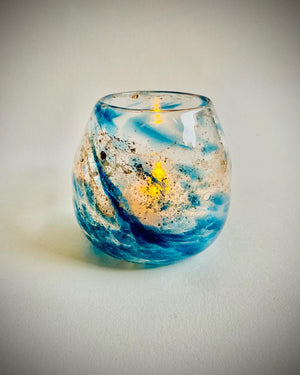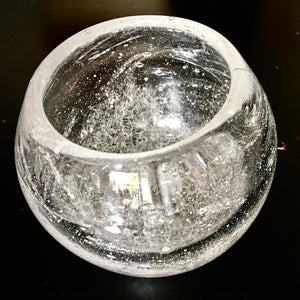 Bowl
This simple elegant bowl which is made using your milk. A delicate thread like finish that will sit pride of place in any home.
A true memento of a very special time in you and your baby's life.
The milk is not processed in any way.
When you order your glass you then receive an email from me (Helen)
Instructing you on how to ship your precious milk to me.
I then make your glass and return it to you.
This can take a few weeks to allow for milk delivery and Hotshop hire times.
Other options available
* Breastmilk
* Birthstone
* Ashes
* Placenta
* Umbilical Cord
* Baby Tooth

Approx dimensions: 5" x 4" x 3"
(I ONLY NEED AROUND 50ml OF MILK TO MAKE THESE)
Even if the milk has been stuck in the back of your freezer for years. It will be fine to create into glass